Our classic, golden Amstel Beer, with its very distinctive and mildly bitter taste, has over the years become well known beyond the borders of its native country.
Marston's Pedigree (4.5%)
Pedigree. Now with added personality. They haven't changed the taste. Just how it looks. So welcome to the new-look Pedigree, or "P" as it was first known. Strange that, looking back.
A pleasant, fruity, lighter-styled quaffing lager
Birra Moretti is a quality beer made in the traditional way. It is the result of a production process that has remained almost unchanged since 1859.
Guinness is an Irish dry stout that originated in the brewery of Arthur Guinness at St. James's Gate, Dublin. Guinness is one of the most successful beer brands worldwide.
Brewing beer is a 100% natural process. Heineken beer is made from the purest ingredients.
Kronenbourg 1664 is a lager with a noble history, characterized by its fine taste. Its golden hues and delicate bitterness come from selecting the best hops (the Strisselspalt), and the unique know-how of one of the French master brewers.
John Smiths Extra Smooth (3.6%)
John Smith's Extra Smooth was launched in 1993 and is now the nation's number 1 ale.
Strongbow gets its distinctive flavour and cut-through refreshment through the unique blends of bittersweet British cider apples from our Herefordshire orchards.
Strongbow Dark Fruit (4.0%)
Crisp Strongbow cut with a blend of dark fruit
ALTA CLIMA MALBEC (Ve) (13.5%)
Flavours of blackberries, black plum and black cherry. Argentina
CANYON ROAD WHITE ZINFANDEL (8.5%)
Juicy on the palate with strawberries, cherries and watermelon. USA
CLOUD COVER SAUVIGNON BLANC (12.5%)
Classic Kiwi Sauvignon Blanc - citrus and passion fruit along with a hint of green pepper. New Zealand
FAIR GO CHARDONNAY (13.5%)
Fresh and zesty grapefruit with a peach bouquet. Subtle oak and a buttery finish. Australia
FAIR GO SHIRAZ (Ve) (13.5%)
Plum and blackberry with a hint of classic Shiraz spice. Vanilla and dark chocolate on the palate. Australia
A crisp and refreshing white, with lemons and green apples on the finish. Spain
LA VIVIENDA ROSADO (10.5%)
Full of everything you would expect from Spain; sunshine, vibrant fruit and colour! Spain
This Spanish Tempranillo is young, bright, and packed with red fruit. Spain
L'EVENTO PINOT GRIGIO (Ve) (12%)
Dry with aromas of apple, lemon and nectarine, as well as a lingering acidity on the finish. Italy
L'EVENTO PINOT GRIGIO ROSÉ (Ve) (12%)
The colour of this crisp and fresh blush rosé comes from the natural pink hue on the skins of the grapes. Italy
PICO CLARO MERLOT (Ve) (13.5%)
Red plums, raspberries and cherries with a smooth and supple finish. Chile
PICO CLARO SAUVIGNON BLANC (Ve) (12.5%)
Lemon, lime and notes of freshly cut grass. Chile
Fresh and vibrant: full of green fruit and lively streaming bubbles! Italy
L'EVENTO PROSECCO DOC (Ve) (%)
Lively aromas of pear and apple. Delicious by itself, or as part of a Spritz! Italy
L'EVENTO ROSÉ SPUMANTE (Ve) (%)
Fresh and fruity sparkling Rosé with aromas of strawberries and roses Italy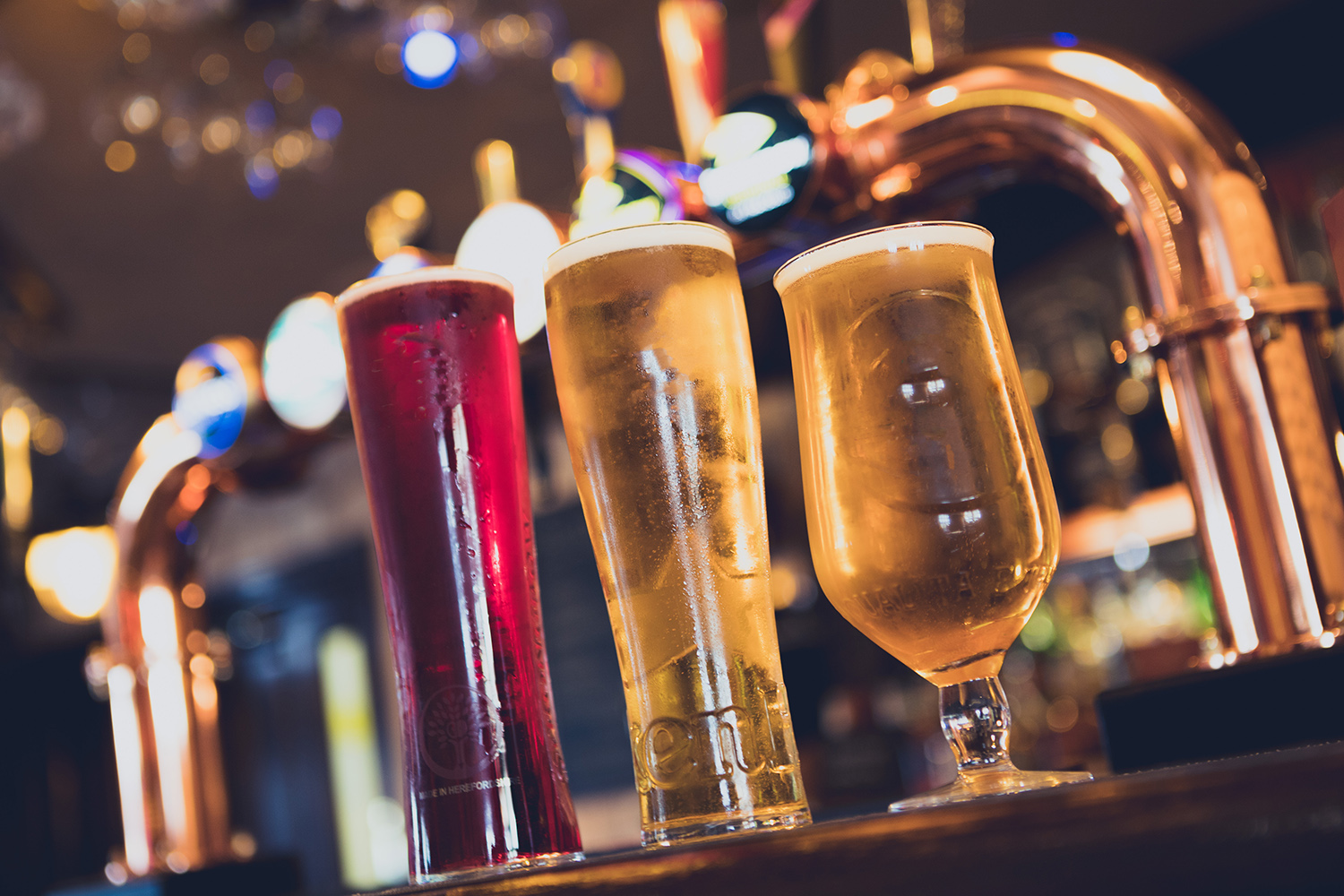 Drinks
Try our comprehensive range of beers, ciders and spirits.
Address
Eagle's Corner, 91 Front Street, Arnold, East Midlands, NG5 7EB